Be sure your home's air is clear of dust, pollen, fungi, smoke and other particles too small to see. It's easy with a HEPA, Electronic or Media Air Cleaner. These cleaners provide stepped-up filtration, more effective than your furnace or air conditioner alone.
In fact, these cleaners can remove up to 94 percent of the particles that pass through your home's system. And since these pollutants can build up as film on walls and furniture, this is a performance you'll feel and see.


Unique Heating & Air Conditioning Inc. pride themselves in the quality of their work. We always stress that when a client is looking for work to be done they check out the company on the better business site as it can provide a good insight as to what to expect when hiring the company. We have an A+ rating with the Better Business Bureau and were awarded the Gold Star Certificate in 2013 and 2014.
For your annual check and clean, new air conditioner, or a free quote contact us today.


A traditional home comfort system has two parts: an outdoor unit, such as an air conditioner or heat pump, and an indoor unit. The air handler is the indoor unit that circulates cool air through your home in the summer and warm air in the winter. The indoor and outdoor units are designed to work together.
Air handlers supply conditioned air evenly throughout your home when used in place of a furnace, with either an air conditioning or heat pump system. We Do Repairs or Installs on Any Make or Brands.


Now Offering Air Duct Cleaning!
Our professional technicians use the powerful BrushBeast by Rotobrush system for the best cleaning results GUARANTEED!
Benefits Of Getting Your Air Ducts Cleand
Lower Utility Bills
Relief Of Allergens and Asthma
Relief Of Illness From Bacteria and Viruses In Vents
Much Less Dust= Much Less Dusting
Remove Foul Odors and Pet Dander From Vents
Clearing Of Construction Debris
Reduce Dusting
Source removal duct cleaning can help to reduce household dust by removing the dust where it travels most – through your air duct system.


According to the EPA, indoor air is found to be up to 70 times more polluted than outdoor air. Air duct cleaning can remove airborne contaminants such as bacteria, fungus, mold spores, pet dander & pollen which may help to alleviate allergy & asthma symptoms.
Contact Us Today for More Information!


According to the EPA, a build-up of only .042 inches of dirt on a heating coil can result in a decrease of efficiency of 21%. A clean air conveyance system may help to increase efficiency and therefore may help to reduce heating and cooling costs.


9 out of 10 system failures are caused by dirt and dust. One of the functions of the fan, located inside of your air handler, is to keep the heat exchanger cool. Accumulated dirt and debris can reduce the CFM (cubic feet of air per minute) as much as 50%. This is the most common cause of cracks in heat exchangers. By having your system cleaned, you may prevent pre-mature breakdown & aging of your heating and cooling system.


A traditional home comfort system has two parts: an outdoor unit, such as an air conditioner or heat pump, and an indoor unit, such as a furnace or air handler. The evaporator coil is a series of piping connected to a furnace or air handler that blows indoor air across it, causing the coil to absorb heat from the air. The cooled air is then delivered to the house through ducting. The refrigerant then flows back to the compressor where the cycle starts over again.


There is never a reason to be without heat. Our technicians are efficient and knowledgeable about all types of units and can have you up and running in no time. As with your air conditioner, you need to keep your furnace maintained to help prevent costly repairs and unexpected downtime when you need it the most. Furnaces heat and circulate warm air in the winter.
Furnace heating ability is measured with an Annual Fuel Utilization Efficiency (AFUE) percentage. A higher AFUE percentage indicates a more efficient furnace. We offer free estimates on furnace replacements whether you just want to replace your old one due to continued problems or if you are looking to put in a newer more energy-efficient unit.


In a packaged system, all equipment is built into an outdoor unit, usually on a concrete slab or another platform. The "package" that gives it its name provides central air conditioning during the summer and heat in colder months. If you are limited in space and want both central heat and air, these units will usually fit the bill. Some places you might find these are mobile homes, townhomes, apartments or condos. We can do repair work on these or install new units.


A split system heat pump keeps homes comfortable all year long. In summer, it draws heat out of your home to cool it. In the winter, it draws heat from outside air into your home to warm it.
A Heat Pump with a Comfort Control System is designed for maximum efficiency, offering smart technology that helps your family enjoy the highest level of comfort while lowering energy use and electricity bills.


Static Electricity? Dry skin, bloody noses? Is your wood floor beginning to buckle? All these problems can occur due to a lack of humidity in your home. We can install a humidifier in your home to help prevent any of these issues. In the home, point-of-use humidifiers are commonly used to humidify a single room, while whole-house or furnace humidifiers, which connect to a home's HVAC system, provide humidity to the entire house.
In winter, when the cold outside air is heated indoors, the humidity may drop as low as 10-20%. This low humidity can cause adverse health effects, by drying out mucus membranes, such as the lining of the nose and throat, and can cause respiratory distress. The low humidity also can affect wooden furniture, causing shrinkage and loose joints or cracking of pieces. Books, papers, and artworks may shrink or warp and become brittle in very low humidity.


Thermostats are extremely important because they are your interface and control system for your heating and air conditioning equipment. This is the device that will give you the information on what the equipment is doing when it needs to be serviced and allows you to set the exact temperature and humidity you want to maintain in your home.
A programmable thermostat is a thermostat that is designed to adjust the temperature according to a series of programmed settings that take effect at different times of the day. Programmable thermostats may also be called setback thermostats or clock thermostats.


Ultraviolet air treatment systems kill mold that would grow in the cool, damp interiors of your air conditioning system.
This is the same technology that's long been used by water treatment facilities, adapted for safe, efficient home air purifiers.


Why Tankless Water Heaters Are a Great Option For You
Compared to standard tank water heaters, tankless water heaters are a great alternative. Their reliability and strong performance make them some of the most admired plumbing equipment on the market today. These tankless units heat the water as it moves through the device. Therefore, no water is retained in a tank or storage container.
The biggest benefit of tankless water heaters are their ability to continuously flow hot water. Their counterpart, the standard tank water heater, doesn't have the same flowing capacity as the tankless models. This means you'll have more hot water at your disposal. Say goodbye to those chilly showers by choosing a tankless water heater today!


We can install a variety of different water heaters. From the regular water heaters to the power vented high efficient water heaters to tankless. These high-power water heaters instantly heat water as it flows through the device, and do not retain any water internally except for what is in the heat exchanger coil.
Copper heat exchangers are preferred in these units because of their high thermal conductivity and ease of fabrication. Never run out of hot water when you need it the most. We repair your existing hot water heater or offer free estimates on replacement or new units.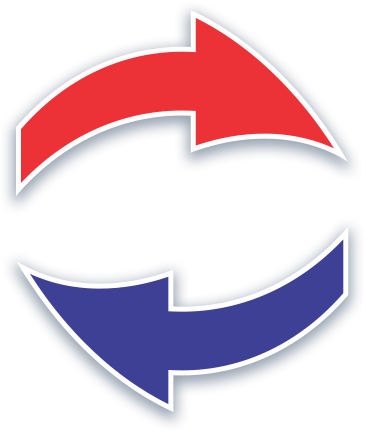 Please contact Unique Heating & Air Conditioning Inc. at the Denver office at
(720) 545-9677

for a free estimate or service call today!